Despite the looming threat of freezing weather, NovaStar was looking forward to attending Integrated Systems Russia 2017. With so many great new products to show off, how could we not be excited for this event? In addition to our newest low-latency solution, the Thunderview Series, the MCTRL4K, R5, VX4S all-in-one controller, and NovaProHD were all on display.
Held on October 31-November 2, Integrated Systems Russia is the only show for audiovisual, information and communication technologies in Russia and CIS. This year, ISR attracted over 13,000 visitors, and NovaStar's Russia team had a great time sharing our products with attendees. We love giving hands-on demos of our products, because that's the only way to truly experience just how user-friendly Nova's products are.
One of our NovaStar Russia team members gives some attendees a hands-on look at the powerful VX4S all-in-one video controller/processor.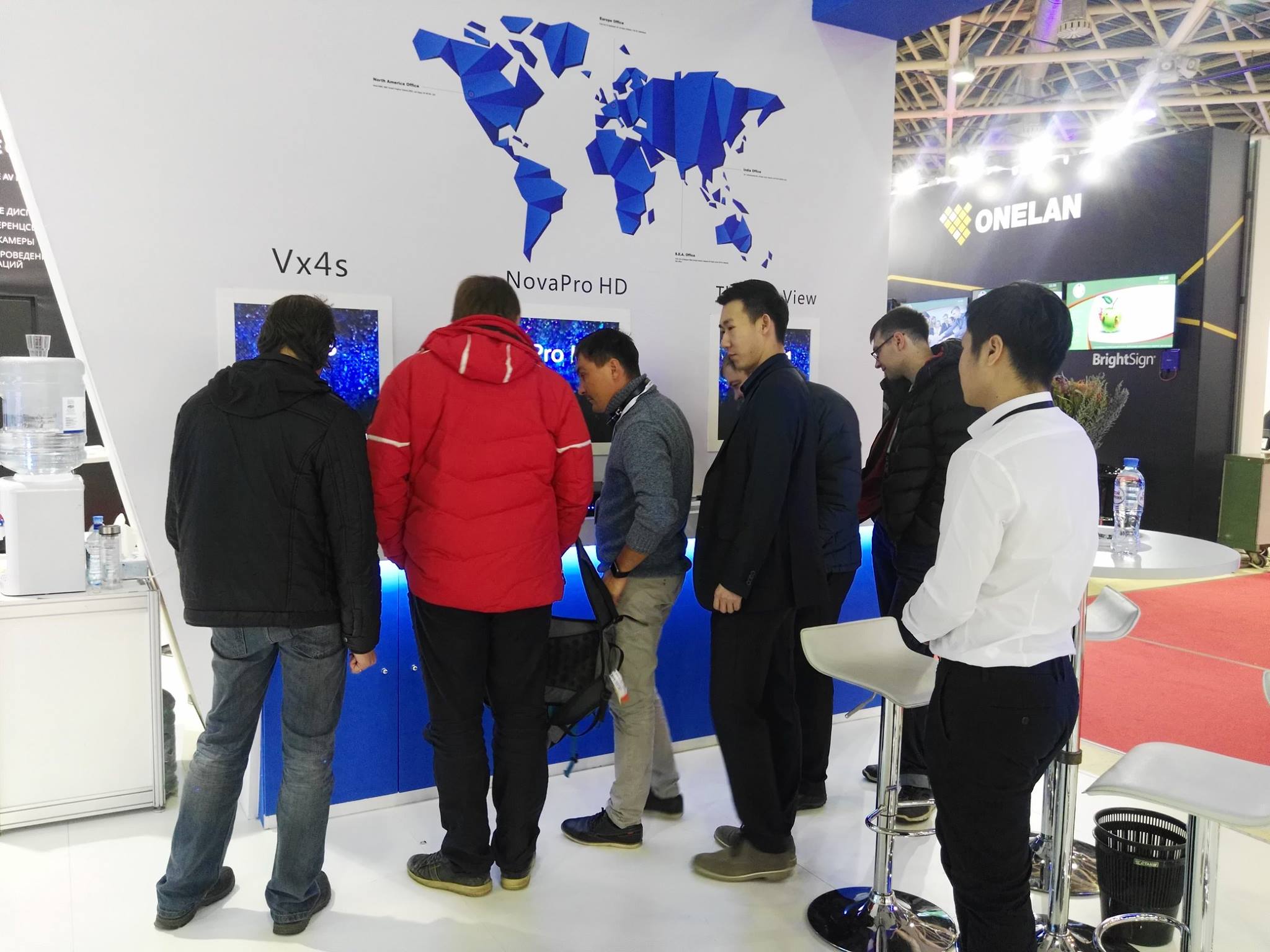 We love events like ISR! It's a great place to not only show off our newest products, but also to communicate and get feedback from attendees. The first step to making great products is learning what users want.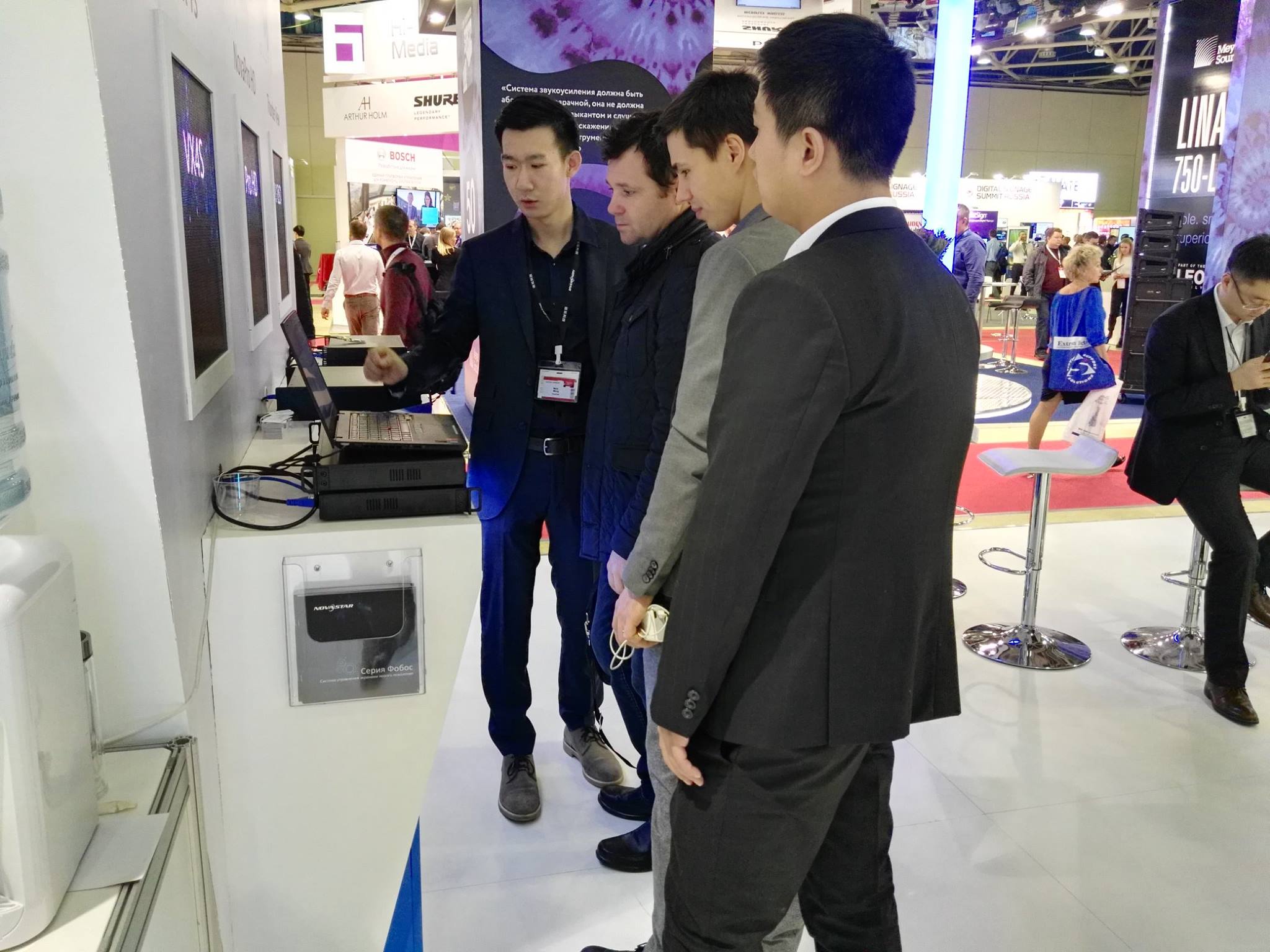 The NovaStar Russia team did a great job at this event.  Through their hard work and technical knowledge, we were able to share information about Nova's products with all the techheads at ISR 2017.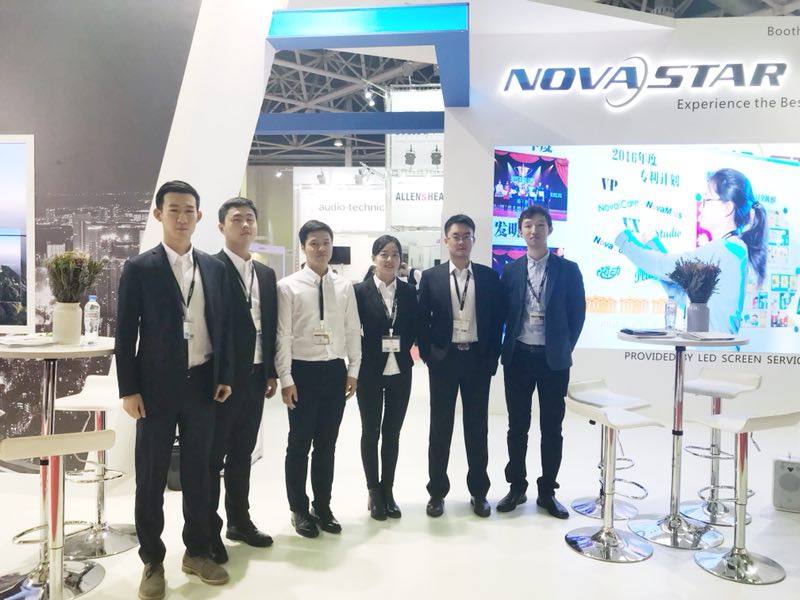 Thank you so much to everyone who stopped by our booth at Integrated Systems Russia 2017. We had a great time at this event, and hope you all did too! Wishing everyone happy holidays, and looking forward to seeing you all next year.