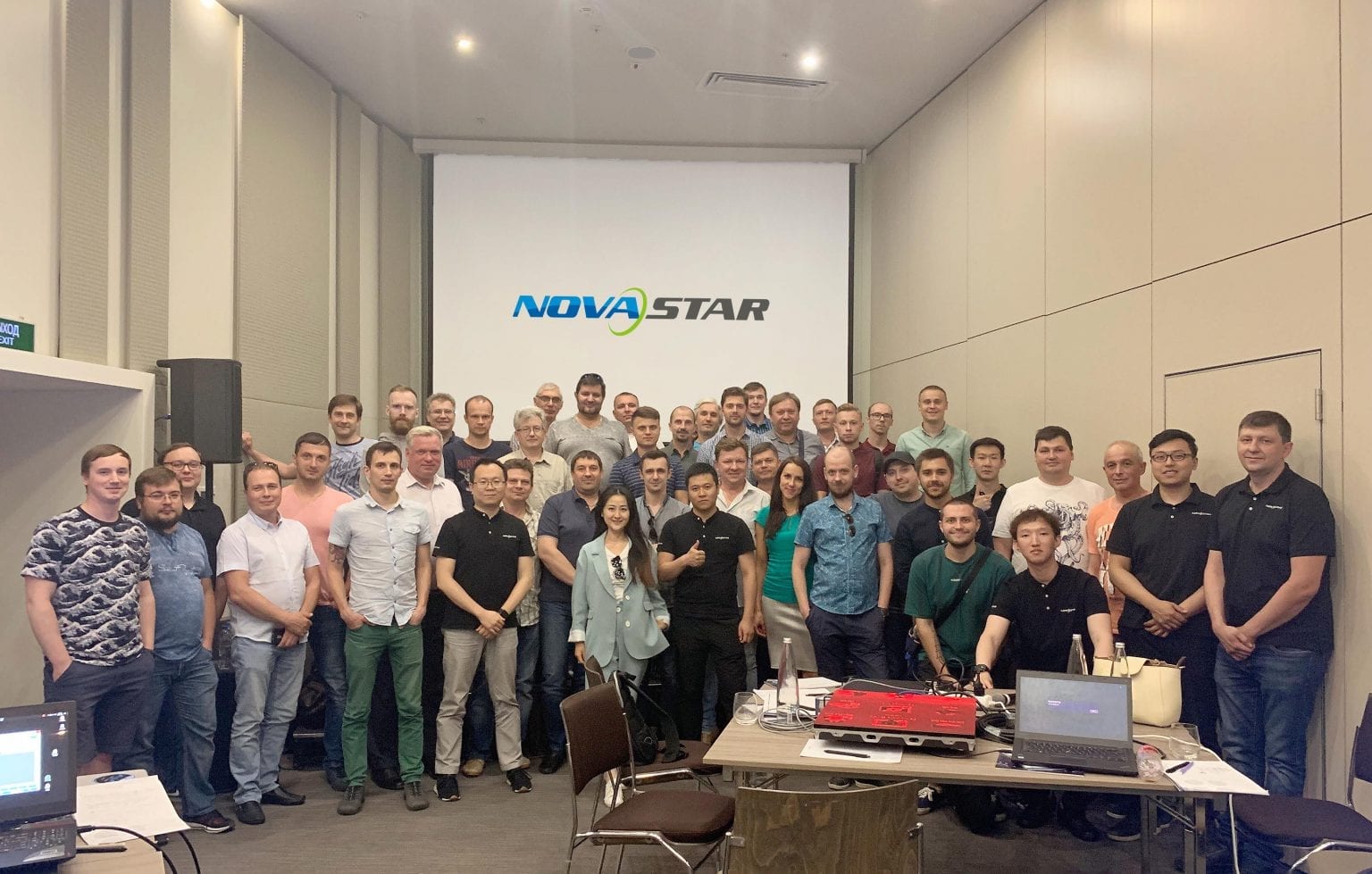 NovaStar's 2019 training sessions finally come to Russia. 65 professional technicians gathered in Novotel, located in the CBD of Moscow. The training lasted for two days from June 24 to 25.
We talked about the theory of models and chips, introduced our MCTRL4K and J6 video processor,as well as the J9 video splicer, C1 control console system, Taurus, and two more of our newest products, the NovaProUHD Jr and MBox600.
In the technical communication portion Alexey, one of our clients, shared his experience with using NovaStar products. He is very experienced with NovaStar products because his company exclusively uses NovaStar.
Thanks to everyone who attended the training session. Some technicians from Belorussia and St. Petersburg traveled for 4 hours to attend this training. We're always happy to help you. See you again soon!