Everyone is aware that the display industry, including LED, LCD, and projection, is experiencing a change in the way we look at realizing image quality. Currently, the entire LED industry is focused on these two things: more pixels and better pixels.
More pixels
Receiving cards are expected to have a higher and higher loading capacity, to provide the amount of pixels needed. With the design of cabinets trending more and more towards fine pixel pitch, the requirement for receiving cards to have a small size is more important than ever. Only if a receiving card has a high loading capacity and small size is it able to meet the needs of clients, helping keep costs low.
Better pixels
LED displays are being used for more and more applications such as museums, movie theaters, conference centers, and meeting rooms. With more and vivid color required, a display needs excellent image quality. In a brighter setting, the display needs better grayscale to shine through. For indoor fine pixel pitch applications, clients understand that it is necessary for LED displays to have excellent image quality. HDR, 18bit+, and ClearView were all created to meet this need.
18bit+ drastically improves grayscale in conditions with low brightness. ClearView monitors and adjusts the image in real time, on a pixel by pixel basis, dramatically improving overall clarity.
HDR (High Dynamic Range) isn't just an image optimization technology. It represents a complete revolution of the viewing experience. NovaStar's A8s and A10s receiving cards both support HDR10. HDR increases brightness, dynamic range, and bit depth, improving clarity and providing a more lifelike image.
Take a look at a recent case of ours in a casino using mixed displays. A main screen in the middle and two smaller screens to the side. This solution requires excellent grayscale to provide such a beautiful image.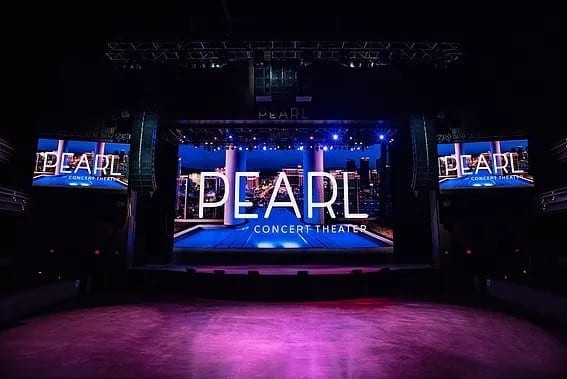 In July 2018, NovaStar's MCTRL4K and A8s are living the high life in a Las Vegas casino. This installation was designed and installed by 3G at Palm Hotel and Casino in Las Vegas. The details:
Two 60 panel image screens using Vi2.5 and one 720 panel stage backdrop with Vi3. These displays are from our dealer SquareV's Vi Series. NovaStar are providing 8 MCTRL4K's for this solution, with 4 to operate the walls, and 4 used as live redundant backups. There are also two CVT4K units being used. All panels utilize the NovaStar A8s receiving card.
NovaStar's A8s and A10s are the next generation of receiving cards. With a small form factor and excellent loading capacity, these cards are able to meet the needs of any high end application you throw at them. The addition of 18bit+, ClearView, and HDR support ensure that these cards can meet the needs of a variety of scenarios, while providing the best image quality possible.