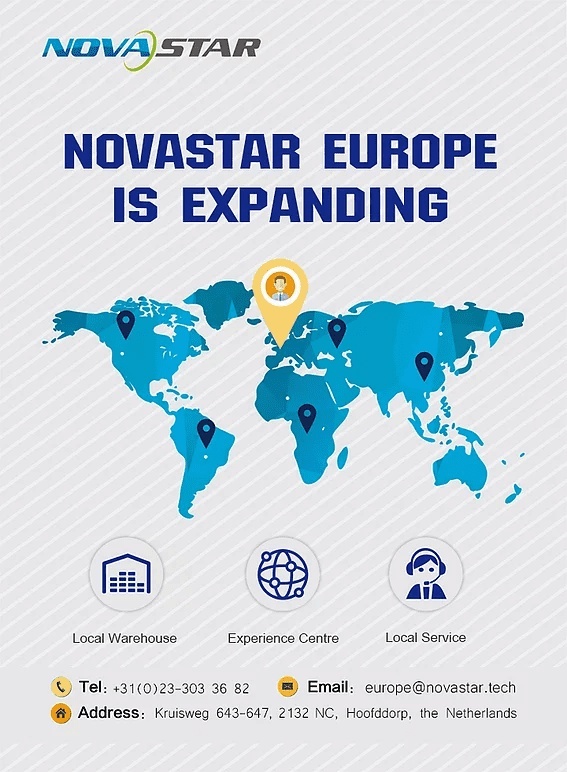 NovaStar is not only dedicated to bringing you the most advanced LED solutions, we also want to push the envelope and give you new ways to learn about and experience the technology.
With this goal in mind, we'd like to announce the opening of our new Europe office in the Netherlands. In addition to the warehouse and technical services you'd expect from any NovaStar office, this location will have some exciting new additions such as:

A showroom with all the best and newest NovaStar products, allowing visitors to learn about the technology with a hands-on approach. Experienced technicians and sales staff are always on hand to teach and share information about NovaStar technology.
Scheduled sessions with industry professionals, speaking about LED display solutions, industry trends, tips, and other topics of interest.
Monthly training sessions with NovaStar technicians – Learn about our solutions, operation, calibration, and more.

The new NovaStar Europe office is not just a place to buy and service products, but also a place to learn, share, and experience information and technology.

The NovaStar Europe office is located at Kruisweg 643-647, 2132 NC, Hoofddorp, the Netherlands.
Be sure to come see everything we have to offer!